Bi-fold doors
Bi-fold doors are like a folding wall of glass that connects your indoor and outdoor spaces.
Bi-fold doors replace all, or part, of your existing wall with full length panels of glass. When closed, the doors add lots of light to your room.  The aluminium folding doors give you exceptional views of the outside. You can bring the outside inside so you can enjoy your garden through the colder months. In warmer weather, you can fold the panels back to connect your indoor and outdoor spaces.
Aluminium sliding patio doors
Sliding patio doors feature a premium glass size for unparalleled views of your outdoor area.
Sliding patio door panels can now be made in much larger sizes. These panels fill your room with sunlight and give you uninterrupted views of your outside space. Larger panels also give you a larger opening, for easier access to your garden, balcony, or terrace. Bespoke sliding doors allow you to create the perfect look for your home. Our high-quality sliding patio doors are secure, energy-efficient, and available in a choice of colours.
Aluminium roof lanterns
A roof lantern adds a stunning feature to your flat roof and brightens up your whole room.
With its pitched glass panels, a roof lantern draws sunlight from all angles. The roof lights make your room bright and welcoming at any time of day. A lantern lights your room in ways you can't always achieve with conventional windows. It illuminates dark corners and makes the whole space usable. They are perfect for extensions and for adding more light to an existing room.
Showroom
Located in syston, leicester, our showroom showcases our bi-fold doors and other popular products.
Our showroom is the best place to see our bi-fold doors and other products first-hand. Our staff will be available to show you around, answer any technical questions and advise you on the best options available. You can also see samples of all our popular colours.
Choosing your glass
It's important to choose the right glass for your bi-fold doors, sliding doors or roof lantern.
You can choose from a range of glass options and coatings. Our argon-filled double and triple-glazed units are designed to retain heat and keep your energy bills down. You can also add coatings to help keep the glass clean and prevent an uncomfortable build-up of heat during hot weather.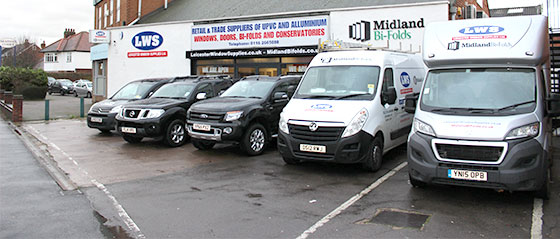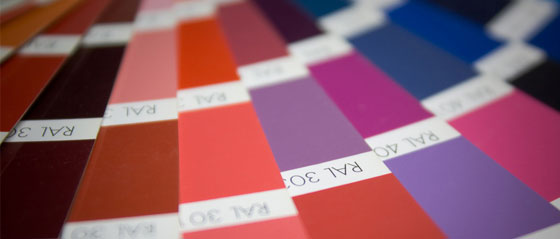 Colour options
With more than 150 different colour options, you can choose to stand out or blend in.
With so many colour options, you're sure to find something that suits your property perfectly, whether it's a traditional cottage or contemporary home. We even do woodgrain effects to match your existing doors and windows. See our full list of RAL colours here or visit our showroom.
Guarantees
All our bi-fold doors, sliding doors and roof windows carry a minimum 10-year guarantee. In addition all glazed sealed units come with a 5 year guarantee.
For your peace of mind and reassurance, our glazed products are guaranteed for a minimum of 10 years. Your guarantee will include the glazing seals, frames and paint finishes. For full details of the guarantee on your chosen product, please just ask.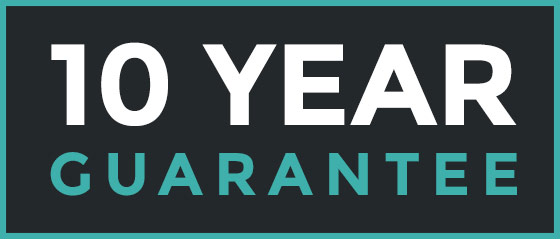 CUSTOMER SERVICE
Our commitment to customer service is unrivalled. That's why so many of our customers recommend us and come back to us time after time. When you choose us, you will have a dedicated contact person who will work with you every step of the way.
EXCELLENT QUALITY
We never compromise on quality. Every product we supply is designed to look stunning and stand the test of time. Our products frequently exceed their life expectancy, so you could be enjoying their benefits for many years to come.
TURN AROUND TIME
We aim to deliver your products as quickly as possible. In most cases this is in around three weeks. Certain products may take longer to manufacture, but you should never have to wait longer than eight weeks from the time you place your order.
EXPERIENCE
Our expertise has made us a forerunner in the bi-fold door industry and has helped us build a reputation for excellence. You can be confident in the guidance from our team and trust that any recommendations we make are always for your benefit.
FREEDOM OF CHOICE
We work with you to make sure your products are exactly as you want them. This includes giving you the freedom to choose your colours and styles. If there's something you're not happy with, our team will always try their best to offer a solution.
PEACE OF MIND
We work with some of the best brands to offer you high quality products with long guarantees. When you choose to work with us you can rest assured you are getting expert advice you can trust and a product you can enjoy for many years to come.