SHOWROOM
LOCATED IN SYSTON, LEICESTER. OUR SHOWROOM SHOWCASES OUR BI-FOLD DOORS AND OTHER POPULAR PRODUCTS.
If you would like to see our range of bi-fold doors, or any of our other products first hand, come and drop by. Our staff will be available to show you around and help with the choices available. Whether it be a set of bi-fold doors, sliding doors or a roof lantern, we make any decisions easier to make. We have colour samples of all of our popular colours and our staff will help answer any questions you have. We can also help with the technical aspects of any questions you have.
DELIVERY
WE ALWAYS GET YOUR DELIVERY TO YOU AS SOON AS POSSIBLE!
We always want to get your bi-fold doors, sliding doors, roof lantern, windows or any other product you order from us, to you in less than 21 days. In certain cases this is not possible but we'll notify you at the time of ordering. If you aren't ready for you order, we are happy to store it for a period until you need it. If you prefer you can collect your order from us. We do require 48 hours notice and this is only available Monday to Saturday, by prior arrangement.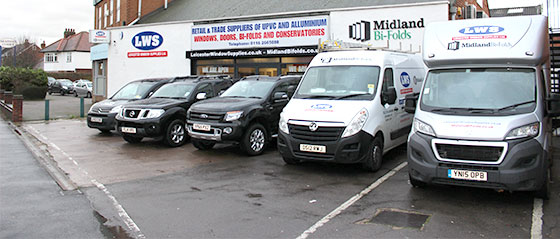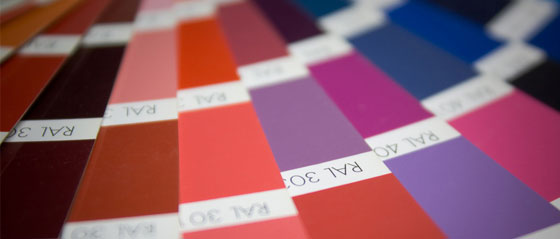 COLOUR OPTIONS
MAKING YOUR BI-FOLD DOORS STAND OUT OR BLEND IN… IT'S YOUR CHOICE!
We have over 150 different colours to choose from. Whether you have a traditional cottage or a modern contemporary home, we can help you choose the right colour your bi-fold doors or sliding doors  and make them match your home perfectly. Take a look through our colour guide to see some of the colours available. We now produce wood grain effect to match with your existing doors and windows. View the full list of RAL colours here.
CONFIGURATION OPTIONS
WITH SO MANY OPTIONS TO CHOOSE FROM,  MIDLAND BI-FOLDS WILL HELP YOU MAKE THE RIGHT CHOICE!
Depending on the size of your opening for your bi-fold doors, there can be so many different options available. Our website doesn't cover all of the options available but it does cover a vast array! You can use our Quote Tool to see some of the choices available for your given size. If you are looking for something a little more bespoke, contact us and we will be happy to help talk you through some of limitations and how best we can achieve the result it is you're looking for.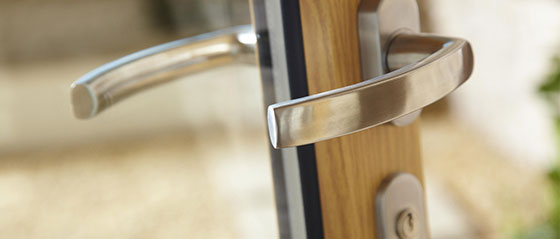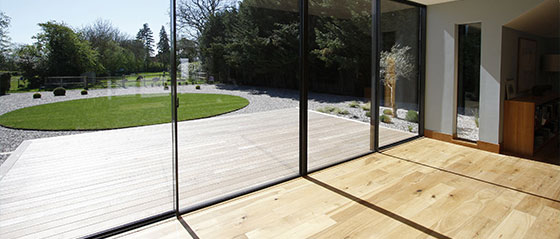 GLASS
DON'T UNDER ESTIMATE THE IMPORTANCE OF SELECTING THE RIGHT GLASS FOR YOUR BI-FOLD DOORS, SLIDING DOORS OR ROOF LANTERN.
Choosing the right glass isn't just a matter of getting the highest U-Value! Although energy efficiency is very important, it shouldn't affect the functionality of your doors or windows. There are advantages and disadvantages to each of the different choices available. Our  glass pages go into more depth, helping you to make the right decision. If you're struggling and would like direct advise, contact us and we'll advise you on which glass choice we would recommend.
GUARANTEES
ALL OF OUR BI-FOLD DOORS HAVE A MINIMUM OF A 10 YEAR GUARANTEE GIVING YOU PEACE OF MIND FOR YEARS TO COME!
All of our bi-fold doors, sliding doors and roof lanterns have a minimum of a 10 year guarantee, although with some products some of the moving parts, likes handles and locking barrels, may be excluded, everything else is covered. This gives you a lot of reassurance in our products. We even guarantee the paint finish on our products and always work to ensure continued satisfaction through-out their lifetime.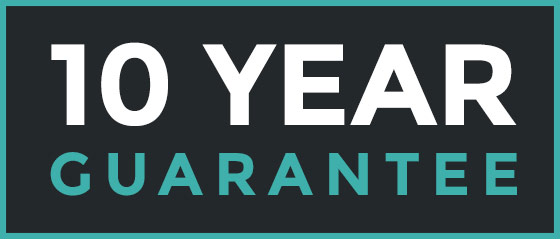 CUSTOMER SERVICE
You'll have dedicated member of our team that'll work with you throughout, from beginning to end. Our unrivalled customer service is the reason customers come back to us time and time again. It's the same reason we are recommended by so many customers.
QUALITY
We never compromise on quality. Every single one of our products are designed to be durable and long lasting. We want our bi-fold doors, sliding doors or roof lanterns to outlive their expected lifetime and to surpass your expectations so you benefit from them, for many years to come.
TURN AROUND TIME
We aim to get your bi-fold doors to you as soon as possible. In most cases we can achieve this in around 3 weeks. Certain products take longer to manufacture but you should never have to wait more than 8 weeks, from the time you place your order.
EXPERIENCE
With many years of experience under our belts, we have been forerunners within the bi-fold doors industry. We have a fantastic reputation that we pride ourselves on. You can be confident in our team and products and trust any recommendations we make, are always for your benefit.
COMPLETE FREEDOM
We work with you ensuring the bi-fold doors look just how you'd like them. You have the freedom to choose colours and styles at every stage. If there is something that you're not happy with, our team will always try their best to offer a solution.
PEACE OF MIND
All our products have long guarantees. Coupled with their high quality and our wealth of experience, you can rest assured your faith will not be misplaced. We always work to ensure that we exceed your expectations. This means we will achieve exactly what we say we can!